ROLAND EMILE KUIT


COMPOSER | SONIC

ARTIST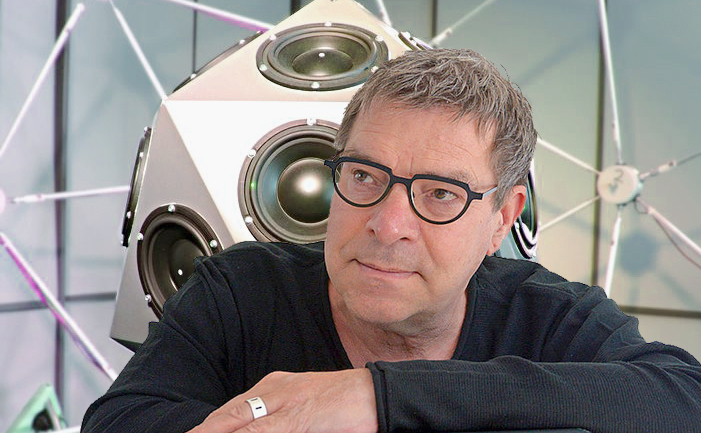 Sonic artist Roland Emile Kuit.
Photography by Karin Schomaker
Most pictures on this site are hyperlinks
THE SONIC SPACE
"I translate concepts into unique, immersive sonic experiences. My work is determined by ideas and their methods. Emerged systems as the next level in Sonic Spaces, where the traditional boundaries between these domains will dissolve." - Roland Kuit, 1st Dutch composer with sonic art in space on board of the NASA OSIRIS-Rex mission
Roland Emile Kuit is known for his 3D architectural sonic constellations performed in the Rietveld Pavilion, Kröller-Müller Museum in Otterlo / Sonic art for the NASA OSIRIS-Rex mission / Concert for Tomas Rajlich Museum Kampa – The Jan and Meda Mládek Foundation, Prague / The International Contemporary Art Exhibition "Soundlines of Contemporary Art" Aram Khachaturian Museum. Yerevan, Armenia / 1° Festival Internacional de Música Contemporánea "Atemporánea " 2019 Buenos Aires, Argentina / International Festival for experimental music Sound Around Kaliningrad 2020, National Center for Contemporary Arts Kaliningrad, Russia / Monograph Roland Kuit Radio Arte Italia / MONUMENTUM – sonic monument for the victims who died as a result of the COV-19 pandemic. Publications in art magazines l'Orbe and Avenue Magazine, Sound On Sound Magazine, Cinquecolonne Magazine and WIRED.

Roland Emile Kuit lectures, performs/exhibits at universities, art galleries, museums and creative hubs in Europe, U.S.A., Asia, Russia and the Baltic States


Featured Sonic Artist at DONEMUS - Publishing House of Dutch Contemporary Classical Music
_______________________________________________

2022.05.17 ongoing project


Museum EICAS: UKRAINE SONIC SPACE - Roland Emile Kuit


EUROPEAN INSTITUTE FOR CONTEMPORARY ART AND SCIENCE
Russia invaded Ukraine on 24 February 2022. The invasion was internationally condemned as an act of aggression by the United Nations.
War in Ukraine. The unthinkable is happening in Europe: the Lives of millions of people are affected directly or indirectly by this war on a global scale. As an artist, Roland feels the need to respond with sonic art against these acts of barbarism in Ukraine. The expression of sound is closest to Roland's artistry, and he therefore decided to create a neo-Dadaistic concept by making experimental sound collages from edited recordings from Ukraine. This processing is done with the Kyma system – a supercomputer for sound synthesis and sample manipulation. The result are landscapes, formed by sound spectra from, among other things, existing war reportage, as a commentary. Roland tilts these spectra and crosses this data from the three-dimensional fields that have now arisen. This can be in a chaotic way or based on algorithmic structures. In addition, these sound spectra are a metaphor for escape routes in a war world that we can perceive as sound trajectories moulded into binaural audio sculptures. Every week, Roland will supplement this project with sonic art based on current events regarding in Ukraine.
SPECTRAL SONIC TRAJECTS:


OEKRAÏNE KLANKRUIMTES
UKRAINE SONIC SPACE
Museum EICAS

Polstraat 6a
7411 KB Deventer, The Netherlands

_____________________________

2022.06.30

Preview INSTALLATION nanoTIME QUARTET: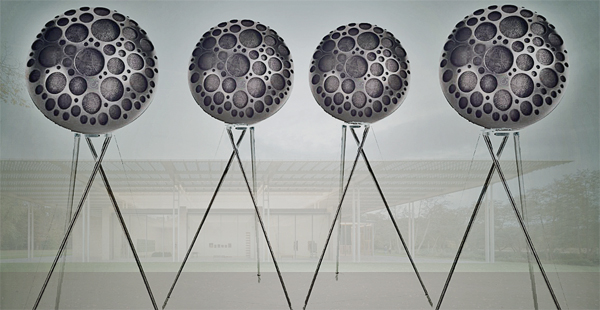 MUSEUM VOORLINDEN,

For invitees only.


Buurtweg 90
2244 AG Wassenaar
__________________________________________________________________________

2022.06.22 23h C.E.T.

5th TIEMF concerts Tehran Part III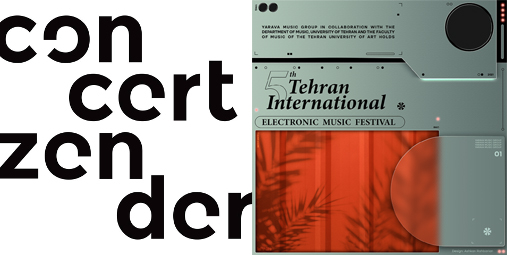 Produced by

Roland Kuit

____________________________________________________________________________________

In memory of all victims who have died as a result of epidemics worldwide………


Roland Kuit created this sonic memorial to reflect on the COVID-19 pandemic.
The radio premiere was at the Fondazione Accademia Musicale Chingiana on RADIOARTE ITALIA during the VI Chigiana International Festival & Summer Academy Siena Italia.
Broadcasted in full across 36 countries simultaneously on September 1/2/3 2020 in Beyond the Silence.
---------------------------------------------------

Copyright © 2012 - 2022 Roland Emile Kuit. SONIC CULTURES LAB - SONIC SPACES, SONIC MANIFEST, Laboratory of Patching and SoundLab are trademarks of Roland Emile Kuit.

All Rights Reserved. Unauthorized duplication and distribution of copyrighted material violates Federal Law. This website collects no personal data.