"
I learn

by

stacking freque

n

cies into new
forms - I create" - Roland Kuit
This Restretto makes you wired. Meet the new PACAMARA
Research, composition and sonic art on Kyma 7 \ Pacarana \ Pacamara:
"Because it is not only a sound device, but with a time line as well, you can integrate multiple references into a complexly woven composers fabric.
Not only subtractive- and additive synthesis methods. Sound-morphing in so man
y ways. Granular, phase de-correlation, nonlinear distortion, recursive filtering, convolution. phase-difference, resynthesis

,

Interaction, Time, Morphology, Singularities. All on a time line.

"
From philosophy to science to .................. sound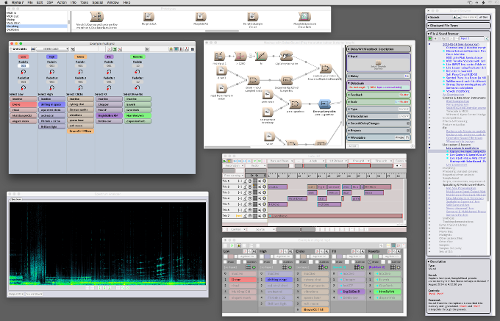 KYMA sonics in space on a NASA mission
This sound research, music and sonic art has been sent into space by the National Aeronautics and Space Administration (NASA). Integrated in the OSIRIS-REx Mission on September 8, 2016. MISSION TO 101955 BENNU The first U.S. mission to return samples from an asteroid to Earth, addressing multiple NASA Solar System Exploration objectives. THE MISSION: The OSIRIS-REx Mission seeks answers to questions that are central to the human experience: Where did we come from? What is our destiny? OSIRIS-REx is going to Bennu, a carbon-rich asteroid that records the earliest history of our Solar System, and will be bringing a piece of it back to Earth. Bennu may contain the molecular precursors to the origin of life and the Earth's oceans. Bennu is also one of the most potentially hazardous asteroids and has a relatively high probability of impacting the Earth late in the 22nd century. OSIRIS-REx will determine Bennu's physical and chemical properties, which will be critical for future scientists to know when developing an impact mitigation mission. OSIRIS-REx is scheduled to launch 8 September 2016 and travel to the asteroid Bennu. The
#WeTheExplorers
campaign invites the public to take part in this mission by expressing, through art, how the mission's spirit of exploration is reflected in their own lives. Submitted works of art will be saved on a chip on the spacecraft. I would like to express my deepest gratitude to the NASA for the extraordinary effort to be a vessel of culture and making this possible. This is a very special honour! - Roland Kuit Roland Kuit: Kyma Karin Schomaker: Cover art Thanks to NASA for permission using NASA and OSIRIS-REx logo Atlas V sound by NASA. Processed by Roland Kuit on KYMA. This is a non-commercial album. Download on request. IN REMEMBRANCE OF MICHAEL J. DRAKE © 2016 Roland Emile Kuit
Tests and experiments:





Research sound/music/sonic art with the Symbolic Sound Kyma systems.
Examples for my students, lots of mistakes and sometimes not. © Roland Emile Kuit 2015-2022



Sonic space - Installations:


A lecture on Time - phase - movement - space



5th Tehran International Electronic Music Festival, Iran 2022 2022.02.19 - 2022.02.26 Organized by YARAVA Music Group, Department of Music of Tehran University and Art University THE WELL Lecture by Roland Kuit Curated by Dimitri Papageorgiou The RNA LAB Quartet When the COV-19 pandemic reached Europe, Roland Kuit figured out how to create Viral genomes as molecular sonics. He created sonic monument In memory of all victims who have died as a result of epidemics worldwide. MONUMENTUM was premiered on RADIOARTE ITALIA during the VI Chigiana International Festival & Summer Academy Siena, Italy 2020. Chaotic feedback systems driving nano articulations as layers of sound to express a silenced social and cultural life. This period must have changed us in how we think and about what is important in life. Maybe we have lost relatives or friends. Fortunately, the COV-19 virus is weakened and life has started to emerge again. Roland took the forty created sonic pandemics as a new starting point to create a molecular genome's quartet. With the multigrid in Kyma, algorithmic mutations became possible by merging, morphing, adding and subtracting these genomes into new variants. We notice in this lecture how Brownian noise and Lossy Integrators create unpredictable and pseudo patterns in spectra, integrated in feedback systems or layering by multiplication. Structures of Boolean Gates creating thresholding stills of the amplitudes or spectra with an outcome is always different. Like a virus is not predictable, advanced mutated spectral clusters arise as a new beginning. The lecture The Well is how to create your own creative well and the freedom how to extract works from it as an artist. Thanks to: Karel Goeyvearts Dick Raaijmakers Gottfried Michael Koenig J.S. Bach Gerrit Rietveld Herman de Vries City of Amsterdam © Roland Emile Kuit 2022


Prepare your coffee and learn / create!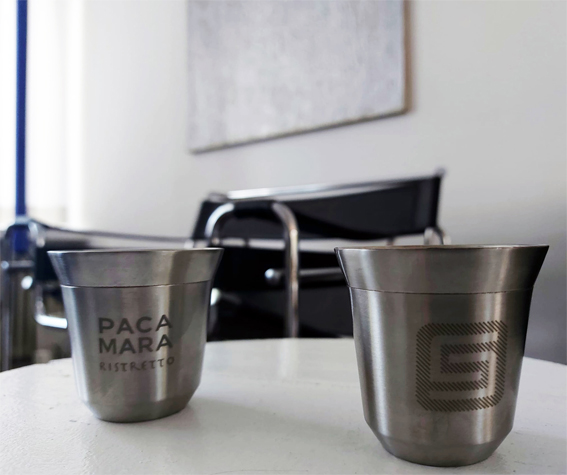 Kyma™ is a registered trademark of Symbolic Sound Corporation
Copyright © 2012 - 202

3

Roland Emile Kuit. Laboratory of Patching

,

SoundLab

,

SONIC SPACE

are trademarks of Roland Emile Kuit.

All Rights Reserved. Unauthorized duplication and distribution of copyrighted material violates Federal Law. This website collects no personal data.